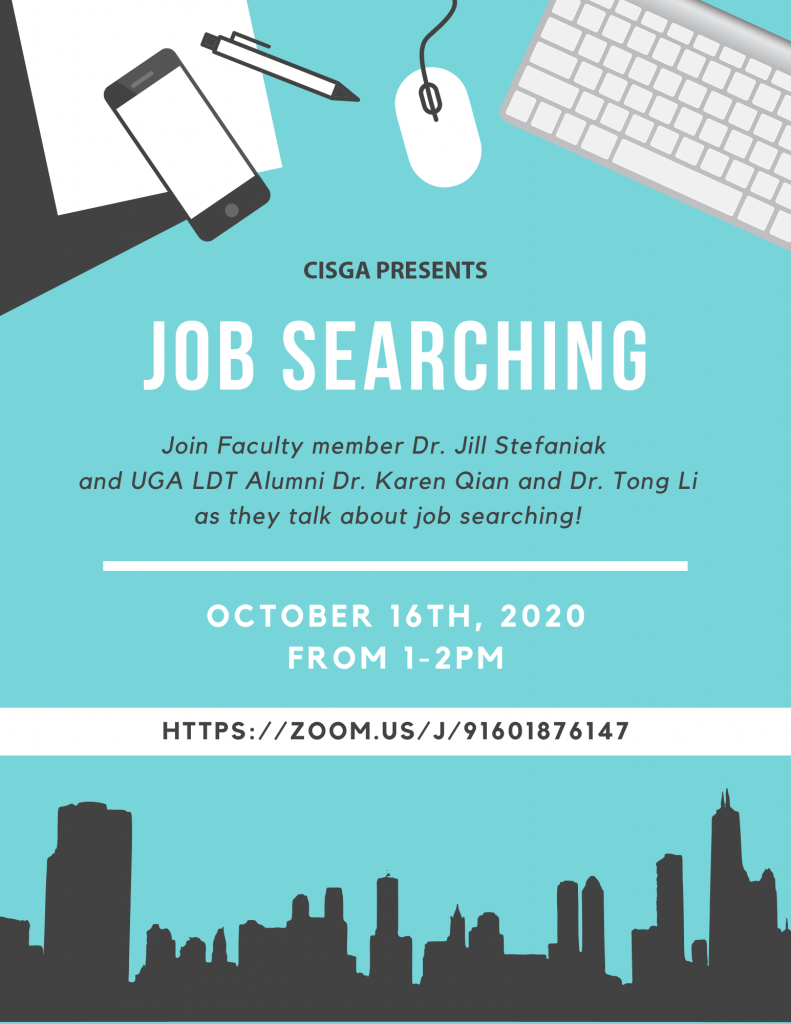 Dear CIS Community,
CISGA is pleased to invite all of you to come to our second virtual Brown Bag session. CISGA's Brown Bag session of this month is about job searching. The flyer attached is for your information.
Participants: Dr. Jill Stefaniak, Dr. Karen Qian, and Dr. Tong Li
When: Friday, October 16
Where: https://zoom.us/j/91601876147
Time: 1:00 – 2:00 pm EST
If you have any questions and/or suggestions about any topics related to job searching, please feel free to let us know by completing this Google Form.
We are looking forward to meeting you there!