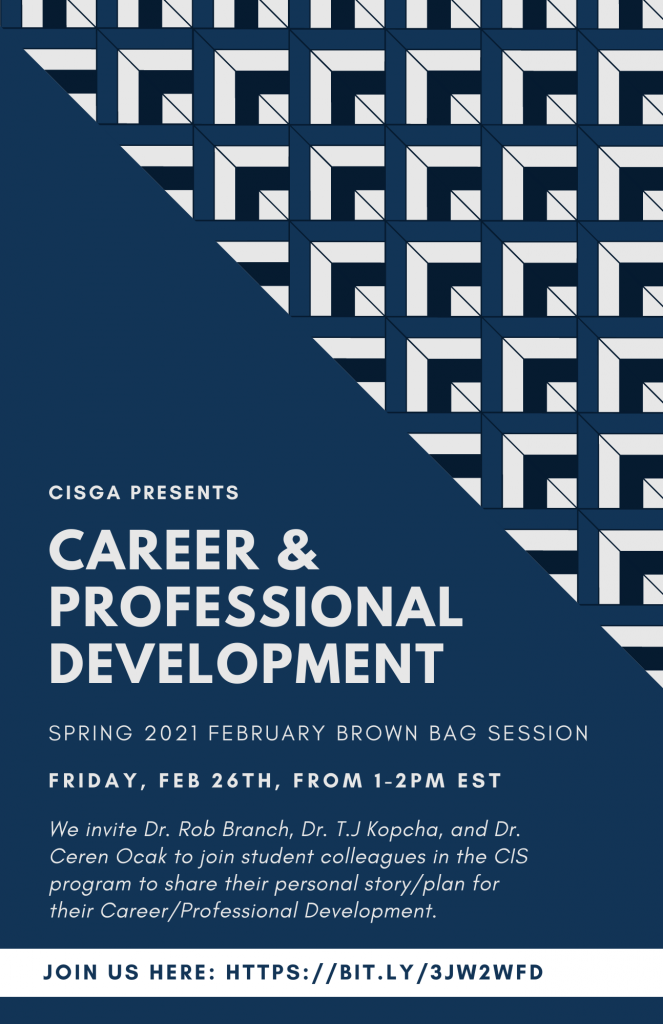 Dear CIS community,
For the Brown Bag Session this month, we are delighted to have Dr. Branch, Dr. Kopcha, and our anlima Dr. Ceren Ocak, who graduated last December, share their stories and suggestions for career development.
Time: Next Friday, Feb 26th, 1-2 pm
Place: https://bit.ly/3jW2WfD
If you have specific questions and/or suggestions about any topics related to career planning and professional development, please let us know by completing this Google Form.
We are looking forward to meeting you there!