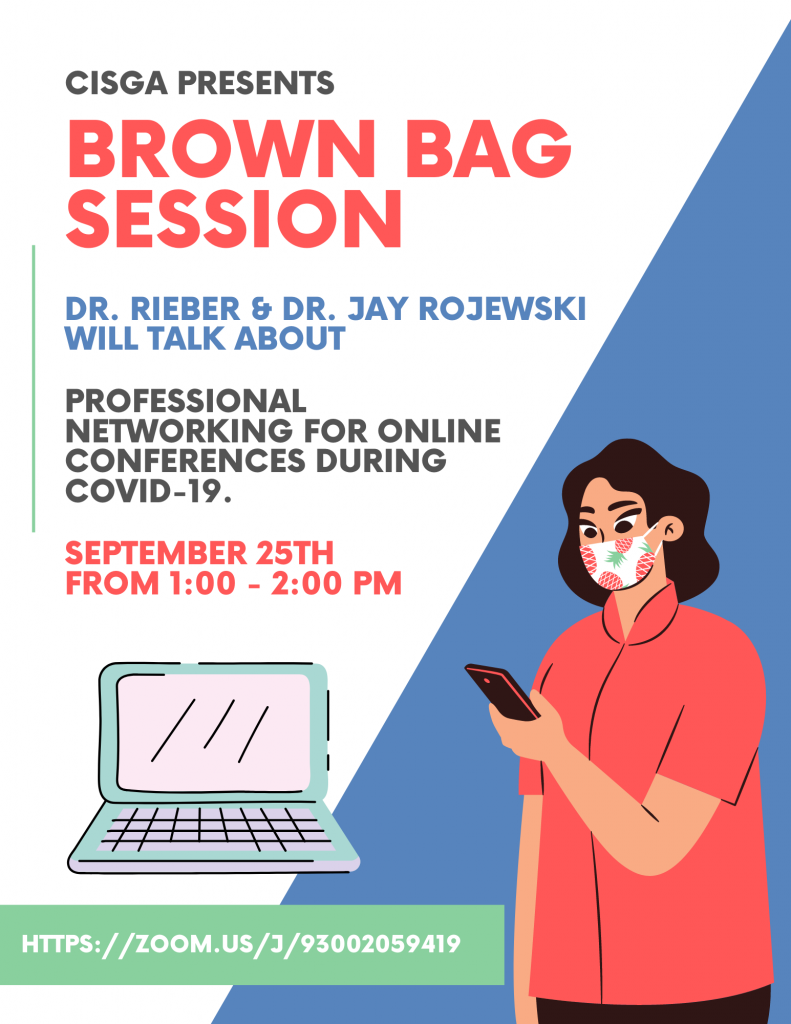 Dear CIS Community,
CISGA is pleased to invite all of you to come to our first virtual Brown Bag session. CISGA's first Brown Bag session is about professional networking during the pandemic period. The flyer attached is for your information.
Participants: Dr. Lloyd Rieber and Dr. Jay Rojewski
When: Friday, September 25
Where: https://zoom.us/j/93002059419
Time: 1:00 – 2:00 pm EST
If you have specific questions and/or suggestions about any topics related to professional networking, please let us know by completing this Google Form.
We are looking forward to meeting you there!